About Dr. Steel

Diabetes expert Dr. Richard Steel has been the overseeing physician at Alliance In Health Diabetes Control Center for over seven years. He is a fierce proponent of diabetic causes, and he's dedicated his life not only to treating his patients, but to educating them as well. Dr. Steel specializes in the prevention, detection, and control of diabetes. He has a sophisticated, well-established, and successful medical practice in McAllen, Texas. We want our patients to know that Dr. Steel is personally involved in the training of all of the physicians at Alliance in Health Diabetes Control Center, in order to ensure that every patient receives the highest level of care in the industry.
Dr. Steel is happily married to his wife of 17 years, and is the owner of a scrappy Bichon Frise named Mr. Hades. He is a Navy veteran of the Gulf War, director of our center, and the founder. Dr. Steel received his medical degree at Mexican-American University of the North. He went on to complete his residency at Memorial Health University Medical Center in Savannah, Georgia, and attained his certification from the American Board of Internal Medicine. Dr. Steel is a member of the following professional associations:
The American College of Physicians | The Texas Medical Association | The American Medical Association
He has dedicated his career to diabetes management and preventative medicine. Dr. Steel is a firm believer in creating strong partnerships with his patients to improve their quality of life. He is affiliated with local hospitals and is able to work with most health insurance providers. Dr. Steel is bilingual, speaking both English and Spanish.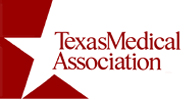 "Patients know what is best for them. My duty as a physician is to listen to my patients and, together with them, develop a customized plan for them to achieve their best possible health. I pride myself on always delivering the highest quality of care, and I will continue to do so in an honest, compassionate, and respectful manner."
~ Dr. Richard Steel
If you would like to learn more about our customized diabetes treatment plans to best control your blood sugars offered at our practice, please contact us. Our friendly staff will be happy to answer any of your questions and help you schedule a consultation.
Click Here to Schedule a Consultation Today!